NEW BOOKS COMING SOON!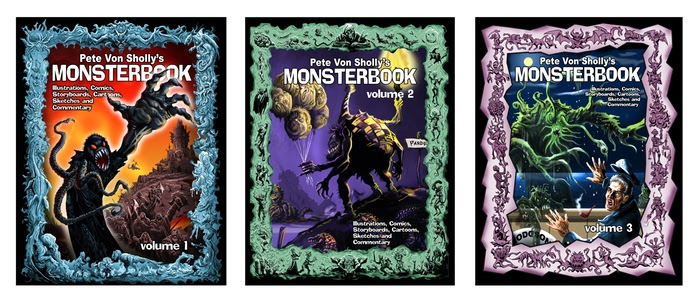 Preparing a bunch of material for new online shop. Books and comics available in hard copy and digital form. Some cool long out of print stuff and some brand new unpublished material. S'gonna be way cool!
The MONSTERBOOKS are a career retrospective of yours truly- with storyboards, comics, concept design, and lots of unpublished stuff. See my work with Stephen King, Joe R. Lansdale, Ramsey Campell and others. We got monsters (duh), we got dinosaurs, we got Lovecraft. Spread the Weird!