THE MUSEUM OF MO-DARN ART
Enjoy Pete's
design and
creative power
In your hands!
The Museum features a retrospective of the lifetime of work by Pete Von Sholly.
ENTER MUSEUM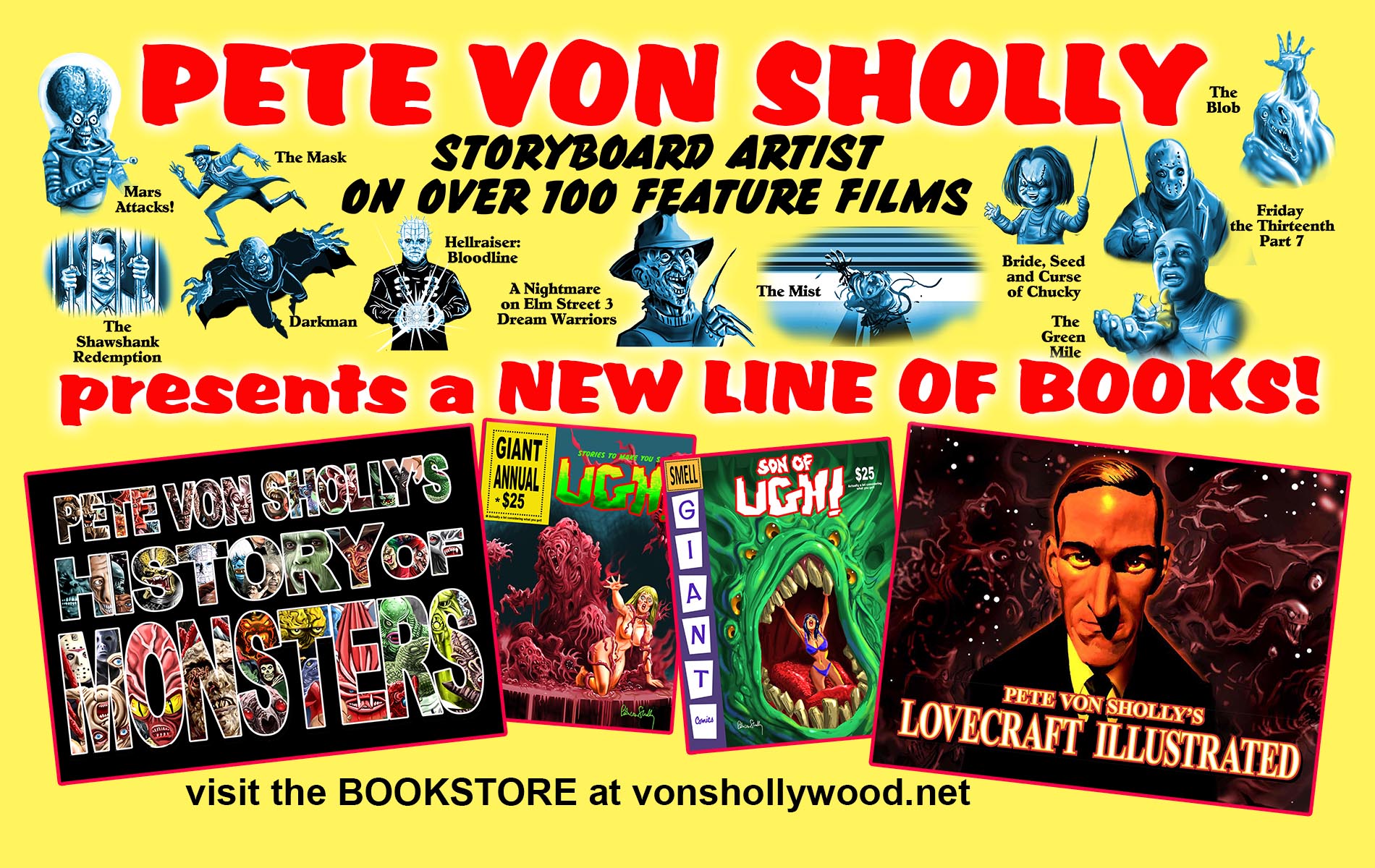 Books and More…
Here you will find the original comics, books, and licensed products by the artist. The Little Shop of Horrors has something to fear!
SHOP
Meet Pete Von Sholly
There may never again be a better opportunity to meet Pete than by viewing the retrospective and hear first hand the story of creating the legendary characters and movies that we love!
LEARN MORE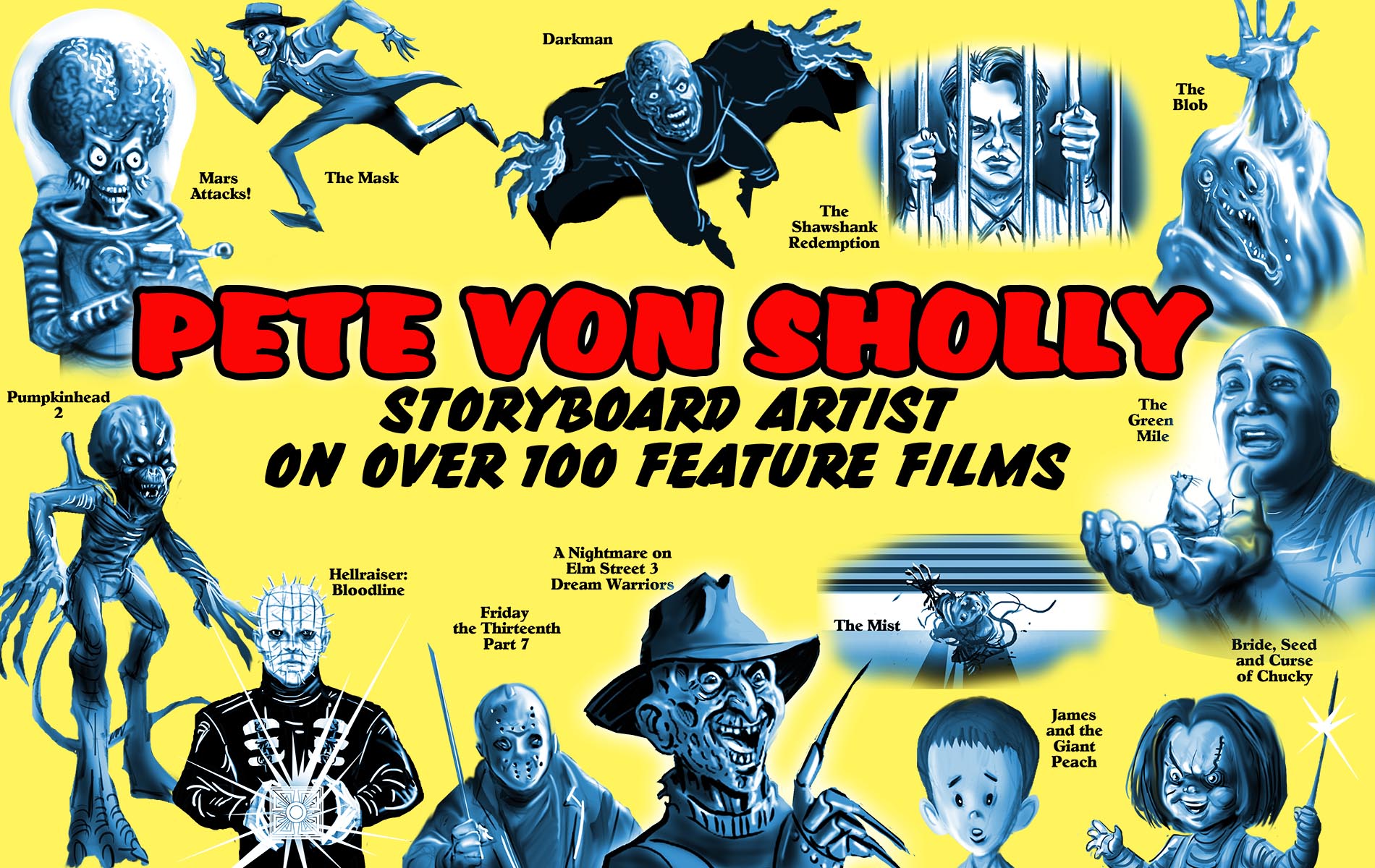 ALLEGED ARTISTS CINEPLEX
Watch now for FREE!
Don't be afraid! These Dinos, Monsters, and Characters won't be able to reach you through the screen… or will they?!
CAPITOL HELL
Another Classic by Pete Von Sholly
DEEP FROG
Another Unreleased Classic by Pete Von Sholly
COMIC BOOK NERD
Another Unreleased Classic by Pete Von Sholly
THE LATEST HEADLINES
BREAKING NEWS
Get the latest in news, updates, events, and more in the NEWS ARCHIVE
CONNECT WITH PETE
We'd like to hear from you!
Send Pete a message using this contact form. It's not always possible, but Pete can reply to your message when time allows. Questions? Comments? Requests? or just to say HEY!