Dinosaur Land
---
Welcome to Dinosaur Land! You don't have to dig for bones here, but I hope you dig my gallery of dinos!
Long story short I got a childhood fantasy made into an okay movie called PREHYSTERIA. Larry Salk painted the poster under my art direction using some Kaiyodo dinosaurs I brought him as refs–and the titanically talented Mark Hallett painted the other one to help me sell the project. My uber-talented wife, Andrea, sculpted the beautiful dinosaur models. More about this anon-
Click to on a slide to expand to full view.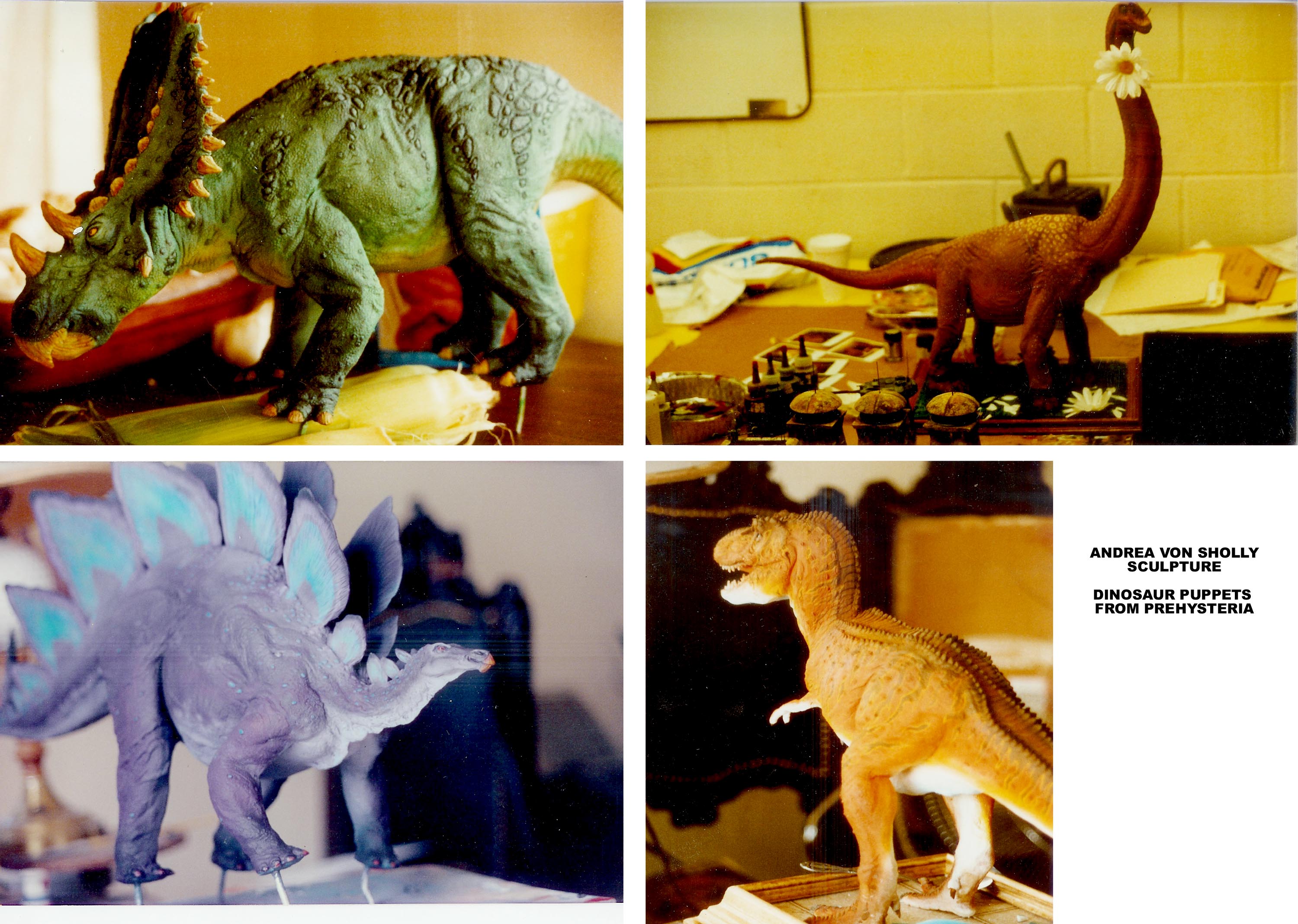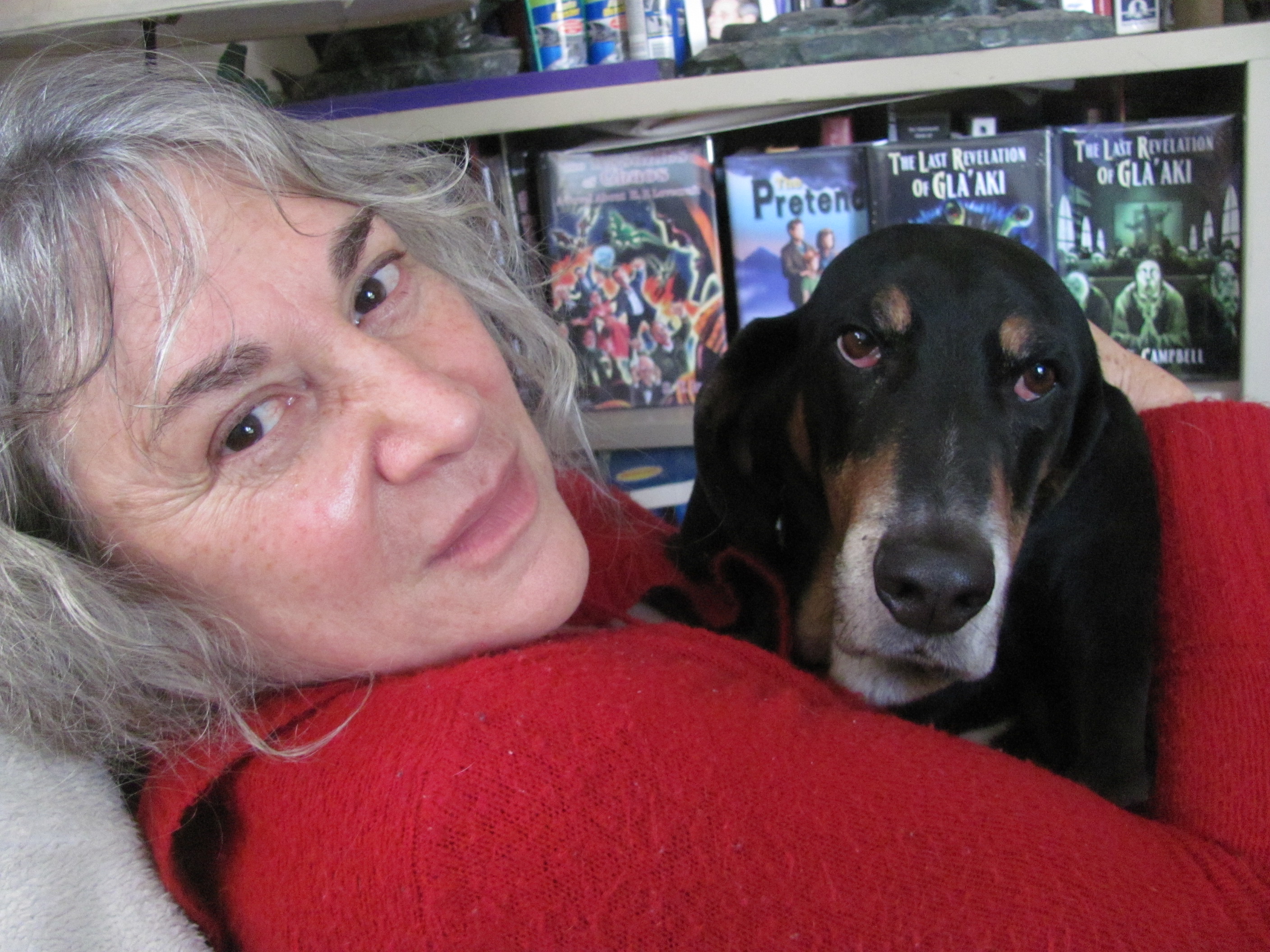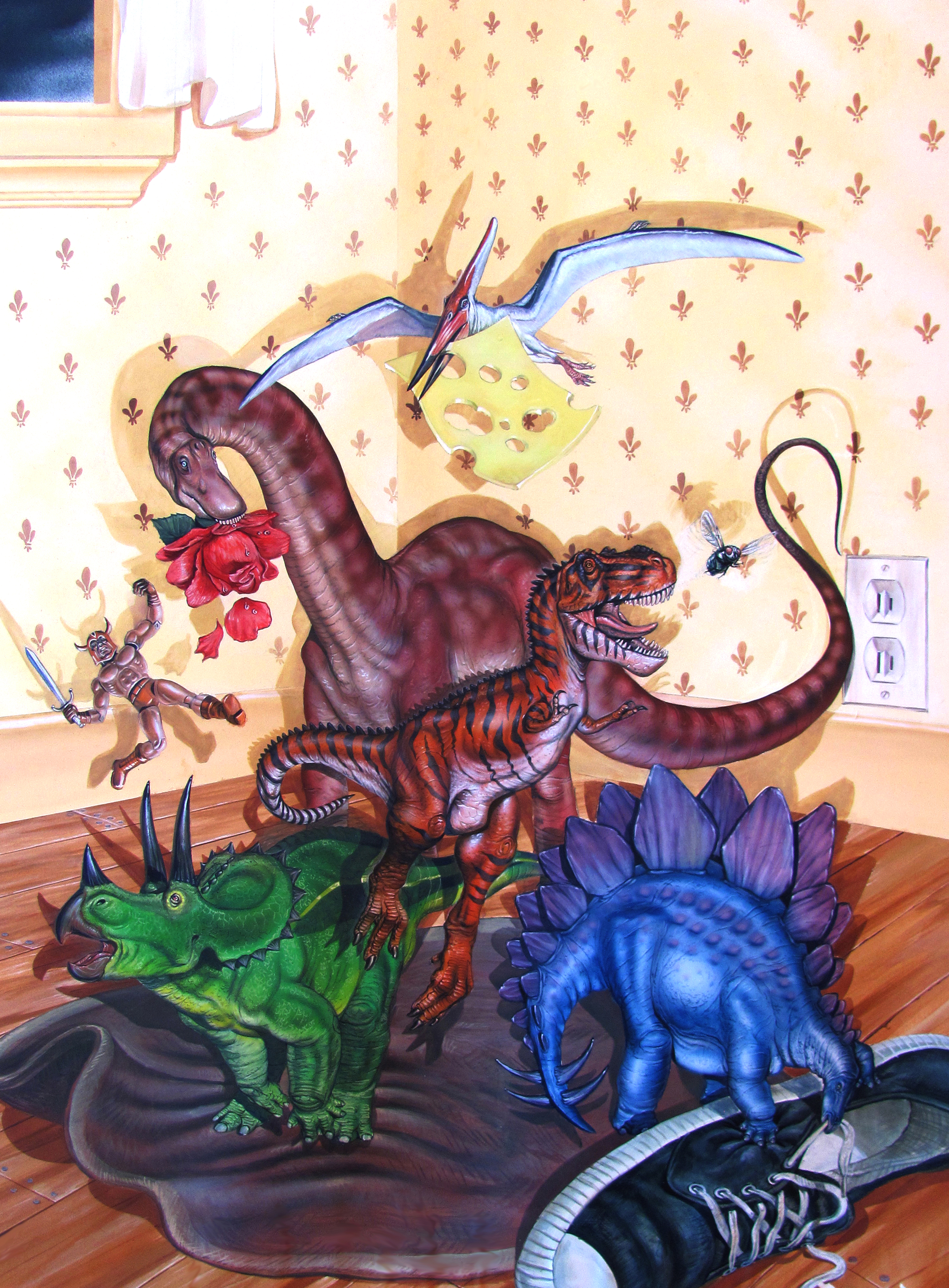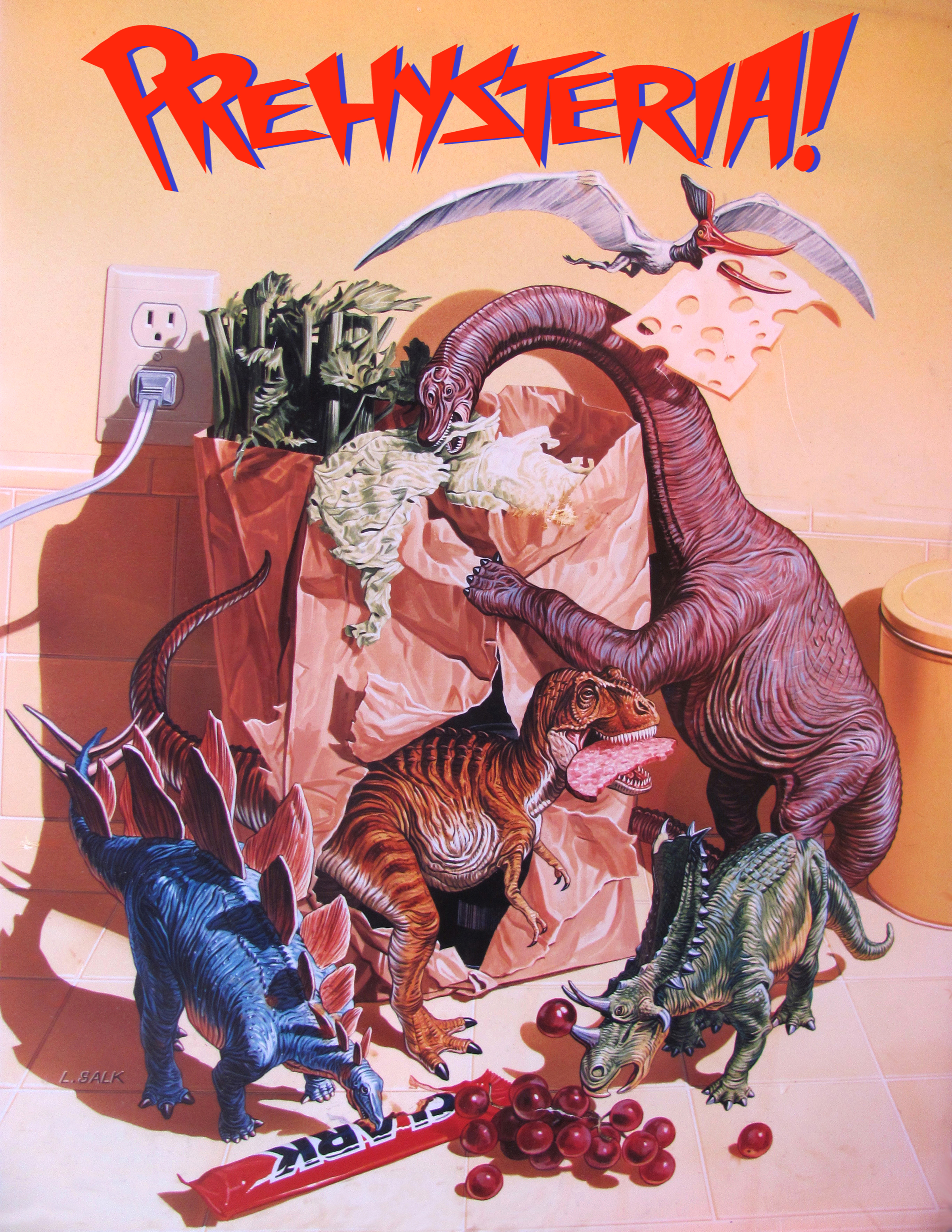 Current Dinosaur Gallery Installation