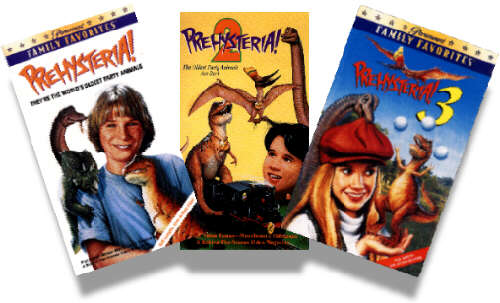 PREHYSTERIA 1-3, © Moonbeam/Paramount Home Video

VIEW A SKETCH from Prehysteria!.
LA TIMES, Nov 28, 1993 - "Moonbeam (a new line from Full Moon slanted toward family entertainment) started off with a boom. Its debut Prehysteria! has become the top DTV (Direct-To-Video) all-time seller. Prehysteria! 2 and 3 are coming soon. Whereas the industry average for a DTV film is around 15,000 units, Prehysteria! sold more than 70,000."
---
BACK to Pete Von Sholly Bio | HOME